Asterion Suites & Spa is included in The best hotels on Crete by Times UK
harismatic Crete is almost a country in itself. As the Mediterranean's fifth largest island, this varied landmass has plenty of space for all kinds of experiences, from city breaks and beach escapes to mountain hikes and cultural immersions — and with a gentle climate and year-round sunshine, there's never a bad time to visit.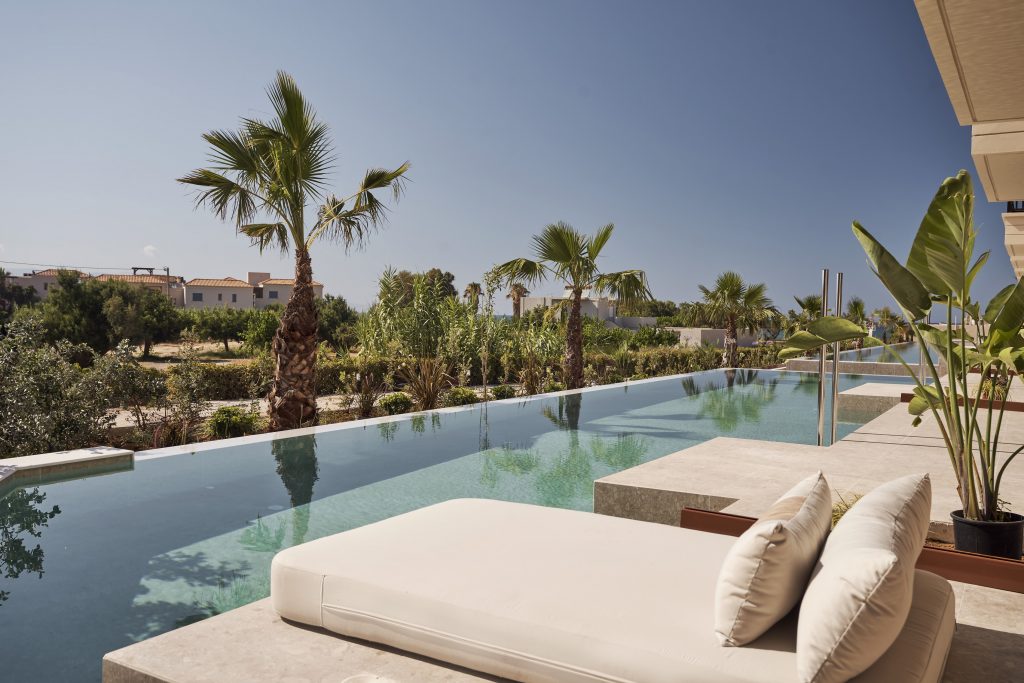 Most of the beach resorts (from all-inclusives to boutique hotels) are strung along the north and east coasts, where the longest sandy stretches are found. The north also offers Crete's main cities, Chania and Heraklion, as well as historic attractions such as the ruined palace at Knossos — a remnant of the long-ago Minoan civilisation. Head inland to find dramatic gorges and mountain vistas, or take day trips to the west coast's Caribbean-style white sands at Balos or the pinkish hues of Elafonisi, whose dunes bloom with scented sea daffodils. 
Read the full article here