4 amazing Activities you can experience during your stay at Mykonos
Mykonos. A captivating island, drawing thousands of tourists each year, amongst who are a multitude of well-known names and celebrities. The island attracts the most demanding tourists, and for good reason. Its sandy beaches beam with mystique and natural beauty worthy of the Olympians. Mykonos offers an array of activities tailored for a holiday experience unlike any other. Read on and discover the gems that you can take advantage of during your next visit to this sunlit paradise.
A Wine Wonder Awaits
Mykonos wouldn't be what it is if not for its long-standing Greek traditions embedded in the local culture, including wines & spirits. An invitation to all the foodie & wine lovers out there. Mykonos is an ideal place for a delightful evening at which the main event is wine. Savor a specially curated menu at Mykonos Theoxnenia, specially curated for the most demanding taste buds. Highlighting not only the Greek tradition in winemaking but also its unforgettable dining experience. The tastes are bound to create unforgettable memories and experiences.
Mystic Day Trip – Private Cruise Experience
Take pleasure in the crystal blue waters of Mykonos during a private boat trip with a direct connection to Delos island. Ideal for families, you can schedule a day trip in ultra-sleek RIB boats, which will take you on a magical journey guided by the best experience possible. Relish at the unspoiled beaches of Rinea for a heavenly swim. And if you wish to elevate your experience, you can also arrange for a trip in a traditional Caique boat – a boat used by fishermen and shore explorers.
An Atelier's Soap Making Workshop
Experience olive oil on another level; an essential element of our island's culture. All guests of Mykonos Theoxenia can sign up for an intriguing workshop on the traditional craft of handmade soap making. Discover the ritualistic process of making olive oil soap under a local, artisan soap maker. You'll leave the fruitful session with a unique soap made up of ingredients of your choice: from natural ingredients like herbs to essential oils, infused in your very own creation.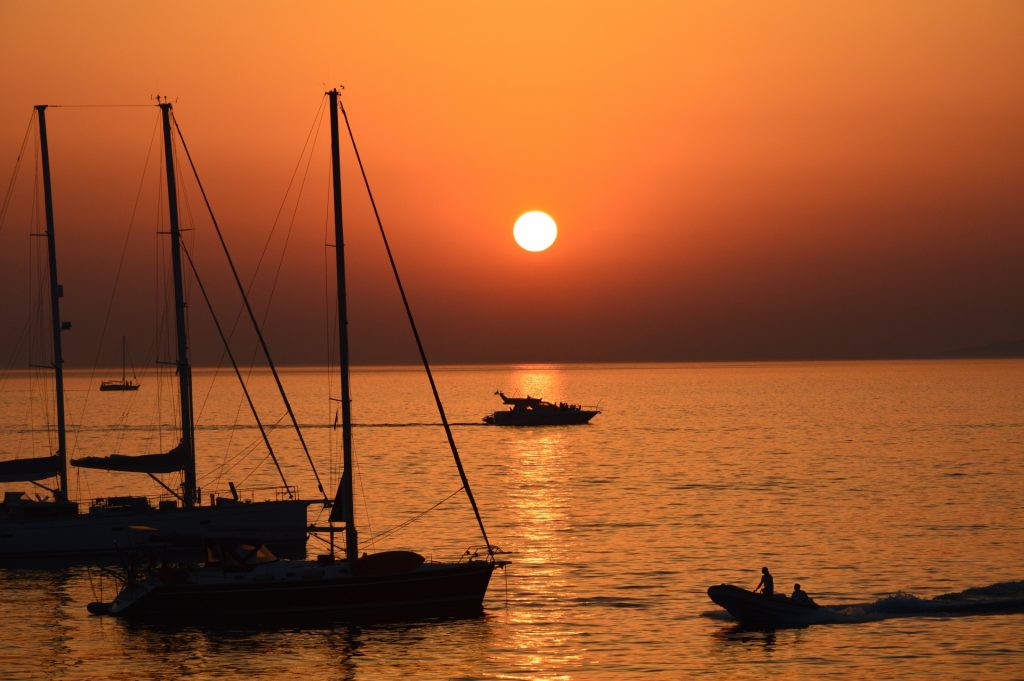 Yoga On Board
If you love surfing and yoga, you can experience both (at the same time) through our passion for the outdoors experience out in the open Mediterranean waters. Overseen by a qualified instructor and set in an idyllic bay. An adventure combining physicality and finesse and ensuring pleasure and mindfulness. Come join us for something more than just a holiday activity.