Alternative in Limassol
Why choose Limassol for your next holiday? Let's take a look at the top reasons!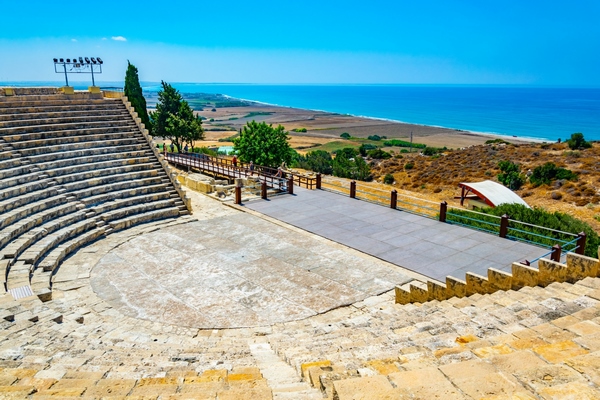 Kourion Theatre – The Kourion Theatre is a must-visit stop, which you will fall in love with. The ancient Greco-Roman amphitheatre is actually built in to a hill by the coast and can hold as many as 3500 people. Till this day, performances are held where the theatres lighting, architecture and location exudes a magical flair. The guide, which is extremely informative, will fill you in with the details.
Eustolios Palace – By the theatre, you will also visit the impressive Roman Palace of Eustolios where its elaborate mosaic floors will mesmerize you immediately. Cyprus is a haven filled with magical sites that simply lure you.
Kolossi Castle – The grand-like 15th century Kolossi Castle which was built by the Knights of St. John is the best spot to marvel at the view of the vineyards beneath. In the past, the Colossi area was the region where sugarcane was cultivated in order to make the oldest Cypriot wine known to all of us as Commandaria. In fact, it was so popular that Richard the Lionhead had named it the wine of kings.
Monagri Village – One of the most traditional wine-making villages on the island is Monagri Village, which immediately enchants all its visitors! Wander through its stoned alleys till you reach a little traditional vineyard. The owner welcomes you as if you are old pals, treats you to some of his wine and, if you are lucky enough, even gives you some homemade olive-bread to taste. Delicious!
Omodos Village – Omodos village is an all-time-favourite! It will remind you of a picturesque postcard with its traditional homes, blossoming flowers, and cobbled-stoned streets. Omodos is yet another famed wine village on the island, hidden away in the foothills of Troodos Mountains. Once you are there, you can visit a local winery where once again you will experience the true Cypriot hospitality and sample delicious fruity wines!
As for your accommodation, The Royal Apollonia is the ideal choice for you when staying in Limassol!