4 Reasons to visit Mykonos during Autumn
So, the crowds have thinned, parties have ended, yet the wonderful weather remains. You could say the weather is even better during Autumn. No more scorching heat. The perfect time to visit Mykonos and see it from a different perspective is now. This season it's a gift for those who seek the authentic Mykonos. Here are the top 4 reasons to visit Mykonos during Autumn.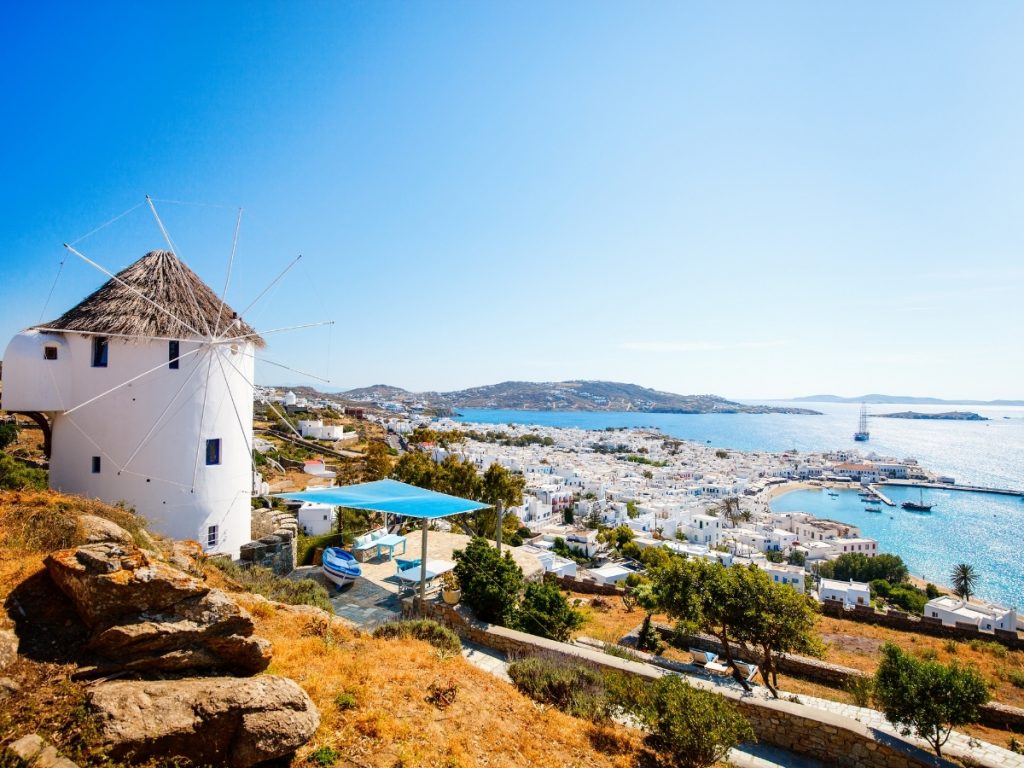 Cycling Trough Vineyards
Cycling is one of those activities that's half leisure half sport. Get on a mountain bike and set off from the state near the village of Ano Mera, you'll ride across curious paths and beautiful country lanes without any cars or other distractions. Take in the beautiful scenery and strong Meltemi winds, as you ride across the planes and mountains of the emerald island.      
2. Beachside Horseback Riding
This one's for horse-riding enthusiasts, romantics, and nature lovers. If you're up for new adventures then you'll definitely have to take this experience for a ride. The ride begins at the Horseland stables in Ano Mera. From there you'll travel through beautiful country roads and vast fields, eventually reaching the artificial lake and dam. At this time of year, the lake beams with life, especially migratory birds like herons and falcons.      
3. Delos
One of the most important archaeological sites of Greece, Delos is a mythical experience for any who visits it. Once the site served as a pilgrimage for worshippers of Apollo. From 900 BC to 100 AD a cult was responsible for the site. Eventually, during the Ionian period, Delos became a religious site, after being 'purified' at the command of the state of Athens in the 6th century BC. Witness the hand of Apollo, Delian Lions and plenty more artifacts and sculptures that make up the fascinating collection at the Delos site and Archeological Museum.
4. Chora's Museums without the Crowds
Housed in a 19th century Cycladic kapetanospito in the island's Chora, The Aegean Maritime Museum is home to a magnificent array of artifacts. From antique naval instruments to a parasol that once belonged to Manto Mavrogenous – a local hero during Greece's fight for independence. There's more exciting news about a visit to the Chora in Autumn. No crowds. Unlike during the summer, the Chora is almost empty and offers a great opportunity to discover the hidden history of Mykonos's Maritime past.   
Unsure where to stay during your trip to Mykonos? Look no further than Mykonos Theoxenia. Our boutique hotel is equipped with fresh, modern and 60's la aesthetic elements to captivate you at every moment.