The 4 Most Beautiful cycle routes in Rhodes
For those seeking to enjoy an active holiday in Rhodes, you should be pleased to know that Rhodes offers some of the most beautiful cycling routes in the Mediterranean. Read on and discover our 4 cycling route picks in Rhodes.
Mount Ataviros & Monolithos
The first route takes you through a breathtaking set of mountainside views. 61km of green forest and mountainous trail, which usually takes approximately four and a half hours, should be moderate enough for most (also depending on stops and breaks throughout your journey). The cycling trail takes you around the mountains of Ataviros and Monolithos, where at a point during the cycle you can choose to ride up to Ataviros's highest peak (672m) which is the highest mountain in Rhodes.
Archangels to Lindos
The second option is for those who are more into sightseeing and getting a glimpse at some of the local ways of life as you cycle by. Whilst also giving you the opportunity to take in local architecture, scenery and atmosphere off your bike if you choose to venture in to see places like the Acropolis of Lindos.
This two-hour-long route will take you from the town of Archangelos through both mountain and seaside views to the foot of the hills where Lindos lies. A definite must if you like to learn more about the local history and you happen to love cycling as well.
Kalavadra Loop Cycle
A 37.4km long cycling route that takes you across the lesser-known yet just as captivating northwest coast of the island. You start and end Kalavadra, riding across the mesmerizing northwest coastline of Rhodes. The trail is moderately difficult, however, the views make up for it, with 3 hours total time, it's a good idea to stop by for breaks and see some of the landmarks and historical echoes of the past.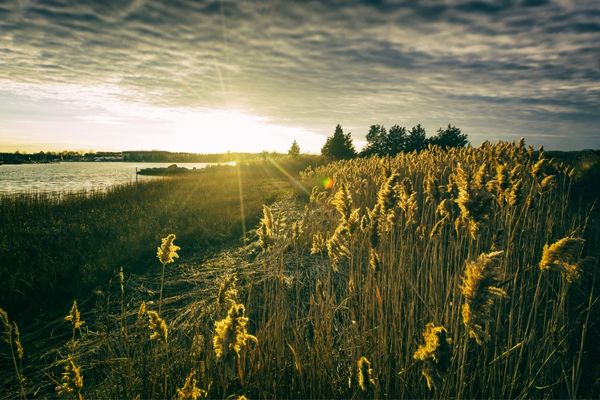 Archangelos to Embonas
Cross right through the island and witness Rhodes' central mountains. Carving through the island's interior, you should first go to Epta Piges, where 7 springs showcase nature's subtle wonders, and the strutting peacocks roam the area freely boasting their stunning colours. Once you're done admiring Epta Piges, ascend towards the monastery of Agios Nektarios, and be sure to visit the plane tree. You can then take a Loop to the Chapel of Fountoukli. The highest point of the entire route lies ahead at Profitis Ilias at an altitude of 436m above sea level. After admiring the views, cycle to Embonas village – a centre for the local wine industry.
If you are visiting Rhodes you can stay at Amada Colossos Resort, a five-star hotel located on Faliraki Beach.