Louis Hotels | Discover our destinations in Cyprus
There's hundreds of destinations you can visit, as well as places to explore each day…However, Cyprus is perfect for summer vacations or quick getaways. In Cyprus, you can enjoy enticing golden sand beaches and breath-taking mountain paths all around the opulent hotels. Cyprus's exciting cuisine mixes different traditions ready to amaze your gastronomic palette. 
Limassol
Limassol town is renowned for its expansive seaside promenades, lively commercial districts, and exciting nightlife. 
With its abundance of bars, clubs, and restaurants, Limassol's nightlife is nowhere near being boring. It stands out for having chic beach bars where people can sit just feet from the water while drinking cocktails and listening to the waves crash.
After sundown, locals and tourists hit the town, creating a contagious party atmosphere, naming Limassol "the party town". Apart from its seashore, Limassol is a cultural haven where the majesty of the Kolossi and Medieval fortresses and the conventional, winding lanes of the old town are testaments to its daring past.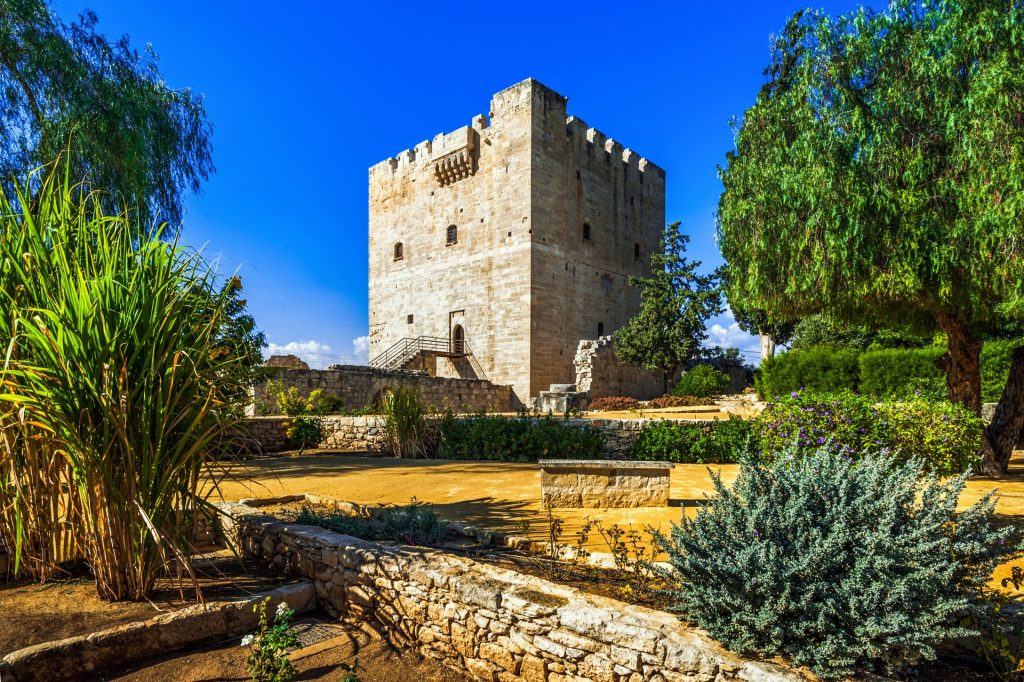 The city that never sleeps, serves as the primary port, has a lengthy seafront that is dotted with an amazing variety of stores, cafés, pubs, restaurants, and clubs. The promenade, which is bustling with activity all year long, hosts a variety of activities and events, and of course festivals!
The most well-known event is the Wine Festival, which takes place at the start of September in the Municipal Gardens. Visitors have the opportunity to taste the Cypriot wines while taking in the traditional singing and dancing. The Flower Festival in May, the Festival of the Flood in June, and the Festival of Ancient Greek Drama are further celebrations.
Its district extends to the mountain range, where a completely different world rises above sea level. Small, traditional towns like Platres, Omodos, and Agros provide a glimpse into the past.
Take in the fresh sea breeze as you stroll down the waterfront from Ancient Amathus to the old port while seeing the limitless expanse of blue. The Limassol Municipal Gardens provide a variety of functions by containing botanical gardens, an outdoor theater, and a small zoological area.
The city is home to several breathtakingly long lengths of beaches, including Governors Beach, Amathous Beach, Ladys Mile, and Pissouri Beach, where the majority offer water sports for the whole family and convenient facilities including showers, cafes, and bars.
In addition, the second Ancient Kingdom of Kourion, one of the most beautiful archaeological monuments, is located 19 km west of Limassol on the way to Paphos.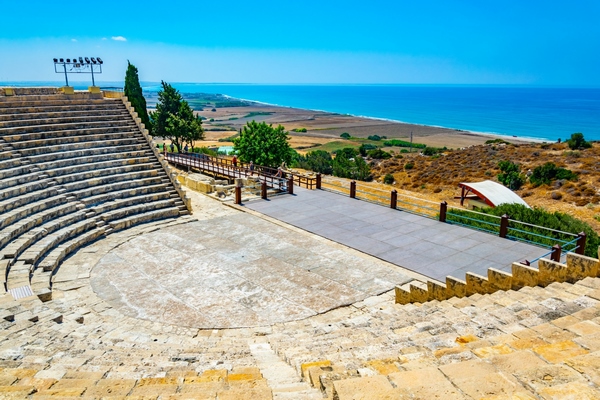 The Natural History Museum, the Municipal Art Gallery, and the Folk Art Museum are just a few of the museums in Limassol. These spaces have been particularly set up to realistically display vintage clothing and household items.

Paphos
Paphos is a captivating vacation destination that maintains its status as a traditional harbor town with a rich history and a vibrant, modern, and progressive character. The town is listed on the UNESCO list of cultural and natural treasures, and many of its historical sites are linked to ancient Greek mythology.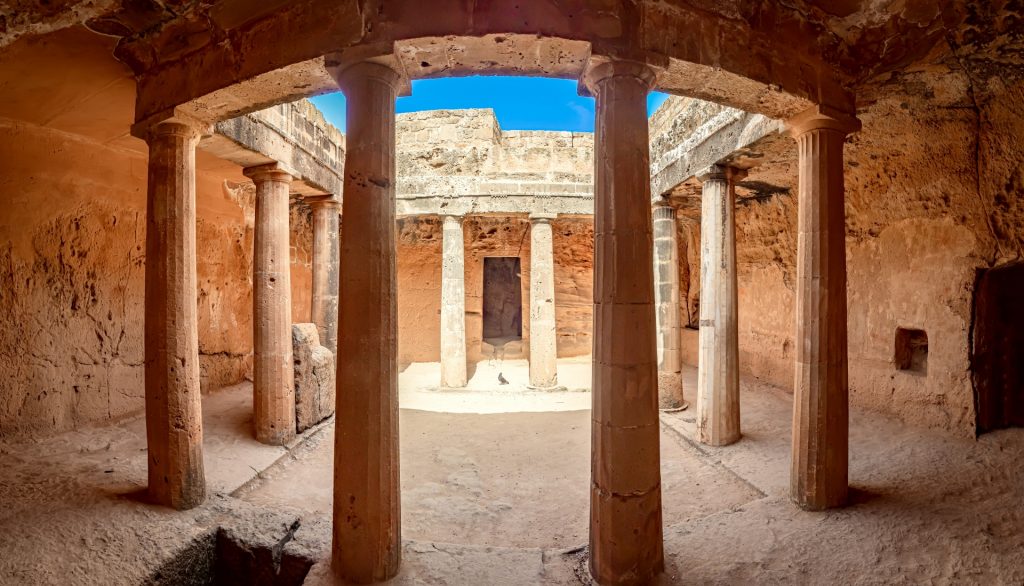 From elaborate Byzantine buildings to prehistoric tombs and mosaics, are a few of the fascinating sights to explore.
Some of the town's Byzantine churches feature complex architecture, icons, chandeliers, and ceilings that vividly depict the local religion. The Byzantine Basilica at Kato Pafos, the Ayia Paraskevi Church in Geroskipou, and the monasteries of Ayios Neofytos and Chrysorrogiatissa are also worth visiting. The Tombs of the Kings are among the most well-known locations in the region.
There's always something to do in Paphos!
One can enjoy dancing the night away in clubs, watching rugby in pubs, trying out fusion cuisine, or cuddling up in one of the quaint tiny taverns by the seaside. Additionally, there are other festivals and cultural events that happen all year long.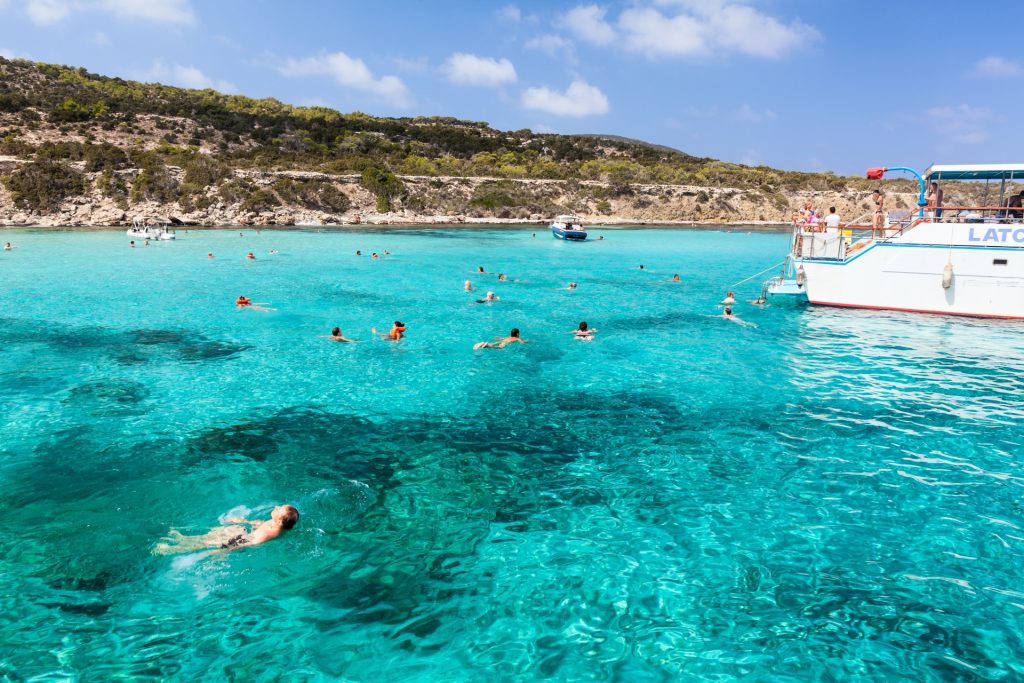 The beaches in Paphos are great for swimming, surfing, snorkeling, and other water sports. Coral Bay, one of Paphos' popular beaches is known for its sand and crystal-clear waves. In Lara Bay is where you can see sea turtles lay their eggs every year.

Some other areas worth exploring
1. Petra tou Romiou
2. Akamas National Park
3. Laiki Gonia
4. Baths of Aphrodite
5. Ancient Odeon
6. Pafos Fort

Polis Chrysochous
One of Cyprus' most stunning treasures, Polis, is situated in the northern region of Paphos, adjacent to picturesque locations and the spot where Aphrodite, the goddess of love and beauty.
The entire Polis Chrysochous is a field of extraordinary natural wonders, breathtaking views, and routes for leisurely strolls and moments of inspiration and recharge. It is the region that uniquely blends the most crystal-clear blue waters close to unadulterated natural beauty.
It is also perfect for people who want to engage in activities. Local and international tourists alike flock to the region every year to take in Polis' serene and breathtaking surroundings. Overall, Polis is the place to go if you want to get away from the stress and bustle of daily life in a calm and welcoming environment.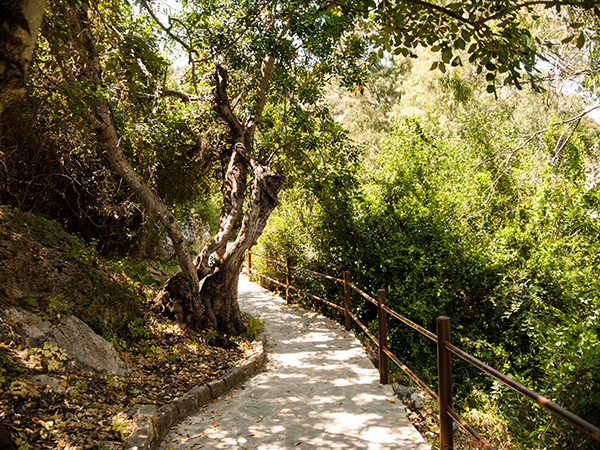 Here are a few things to explore in Polis
1. Latchi
2. Baths of Aphrodite.
3. Aphrodite Nature Path
4. Avakas Gorge
5. Ruins of the Pyrgos tis Rigainas (Queen's Tower)
6. Adonis Nature trail
7. Marion – Arsinoe Archaeological Museum
8. Church of Ayios Andronikos

Protaras
Protaras is Cyprus' unique paradise that is both lovely to look at and enjoyable to visit. Its breathtaking coastline, cliffs, and caverns open to a vibrant social scene with an abundance of leisure and entertainment opportunities.
The seas and beaches in Protaras are renowned for being breath-taking. Fig Tree Bay is one of the most well-liked Protaras beaches thanks to its clean seas, well-maintained amenities, and abundance of eateries and cafes.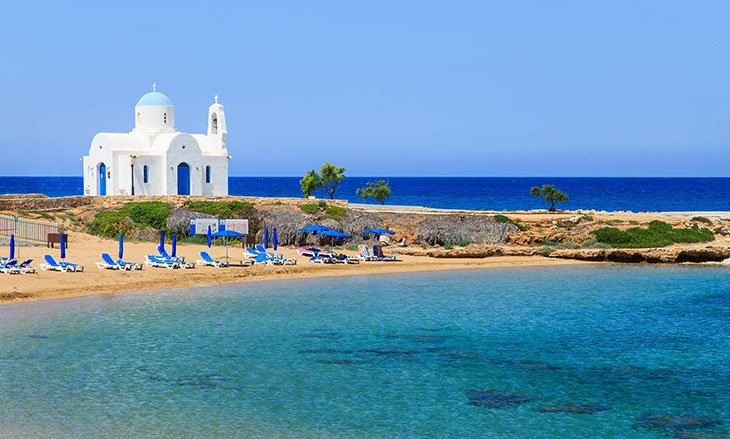 The majority of the city's top tourist sites are nearby with traditional taverns, and tourist attractions mix is the center of its vibrant nightlife. Agia Napa and Paralimni are also close by and provide additional opportunities for exploration and enjoyment.
In contrast to the lively atmosphere, Protaras is a region rich in natural beauty. You can explore cliffs, sea caves, and coves, and the best snorkeling and diving locations show an underwater maze where corals, marine life, and turtles thrive. Particularly, a variety of sports, including diving, cycling, and hiking, are popular on the coves and beaches of Cape Greco and Konnos Bay.
The central square of Agia Napa town was built around a Byzantine monastery and is surrounded by a thriving nightlife. Protaras and Ayia Napa both include waterparks, the Ocean Aquarium, the Marine Heritage Center, and the National Forest Park of Cyprus is nearby Protaras if you're looking for something different. 
There are many monasteries in the nearby areas, but the Monastery of Ayia and Ayioi Sarantaena Church are two of the most stunning "attractions" worth visiting.
Additionally, Protaras has the tiny church of Prophet Elias, which is perched atop a hill 100 meters high and offers breathtaking panoramic views of the town.

Nicosia
The capital of the island, Nicosia, combines the modern business and commercial world, with a centuries-old history. The historic part of the city, which is encircled by a Venetian sandstone fortress wall with a moat and heart-shaped bastions, serves as the city's center.

The modern high-rise structures, office buildings, stores, and pavement cafes of the new town extend beyond its fortified boundaries into suburban residential neighborhoods. The best shopping can be found in Lefkosia, and Stassicratous Street is the ideal location.

The Cyprus Museum is one of the city's top attractions, and has the best collection of artifacts from antiquity on the island, including the original mosaic of Leda and the Swan and a Roman figurine of Aphrodite from the first century AD. The Leventis Municipal Museum also represents the town's history.
A wide variety of traditional foods are available and called "mezedes". Thick slices of halloumi dipped in a flour and butter, traditional sausages, spinach cooked with eggs are some of the island's signature dishes, and the nearby routes to small villages outside the capital offer a unforgettable wine tasting experience. 
Other Archaeological Sites and Cultural Monuments worth visiting
1. The Faneromeni Church in the old city
2. Agios Ioannis Cathedral, a small Franco-Byzantine style chapel with stunning interior
3. Pyli Ammochostou
4. The House of Hadjigeorgakis Kornesios is one of the most imperative examples of urban Cypriot architecture
5. Archbishop's Palace, a religious, national and political monument

While planning your trip, don't forget to look for accommodation at the most luxurious hotels available in all cities. 
With a selection of hotels in Cyprus, Louis Hotels provides numerous options for vacations in Paphos, Limassol, Nicosia, or Protaras, with all-inclusive and family-friendly hotels, and hotels for adults.
Pafos has three four-star beachfront hotels: Louis Ledra Beach, Louis Phaethon, and Louis Imperial Beach Hotel. If you prefer hotel apartments in Paphos, Louis King Jason is a complex with numerous award-winning hotel flats.
There's also five-star hotel in Limassol is conveniently situated on the beach and is suggested for romantic getaways.
A member of Louis Hotels in Cyprus is the Hilton Park Hotel in Nicosia, which is a great place to stay for a getaway in Cyprus's capital. Additionally, Louis Althea Kalamies Luxury villas in Protaras are the ideal option for soaking up the warm sun, feeling the sea breeze, and completely unwinding on a beach along the Protaras' crystal-clear blue waters.
Overall, all Louis Hotels aspire to provide genuine hospitality in a relaxing, stress-free environment to all its guests. All hotels provide the Louis experience: warm hospitality, great value, a genuine local experience, and courteous service from multilingual employees.
For more information regarding each hotel, or to book your accommodation in one of these best hotels in Cyprus, visit Louis Hotels website or down the exclusive app on your mobile phone and take advantage of the free cancellation, zero prepayment, extra discount with free enrolment as well as other exclusive offers.