Discover the Autumn Charm of Polis Chrysochous in Paphos
When many travelers think of Cyprus, they often picture pristine beaches and sunny summer days. However, the island of Cyprus has a unique charm to offer during the autumn season, particularly in the enchanting town of Polis Chrysochous, located in the Paphos region. Here are compelling reasons why you should plan a visit to Polis Chrysochous during the fall months.
Mild Weather:
One of the main reasons to visit Polis Chrysochous in the autumn is the delightful weather. As the scorching summer heat gradually subsides, the temperatures become pleasantly mild and comfortable. The crisp, cooler air allows visitors to explore the town and its surroundings without the discomfort of extreme heat, making outdoor activities like hiking and exploring the town's charming streets even more enjoyable.
Serene Beaches and Magical Sunsets:
While Polis Chrysochous boasts beautiful beaches all year round, autumn offers a unique opportunity to enjoy them in a more peaceful and relaxed atmosphere. With fewer crowds, you can have the sandy shores almost to yourself, making it a perfect time to sunbathe, swim, or simply take leisurely walks along the coast. Don't miss the magical sunsets that grace the horizon, casting a warm, golden glow over the tranquil waters.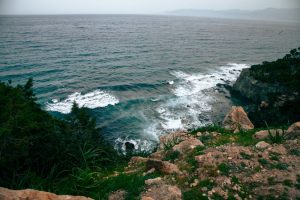 Natural Beauty:
Polis Chrysochous is surrounded by stunning natural beauty, including the Akamas Peninsula and the Troodos Mountains. During autumn, the landscapes come alive with vibrant colors as the foliage changes. Hiking and nature enthusiasts will find this season perfect for exploring the region's picturesque trails, offering a kaleidoscope of red, orange, and golden hues.
As you plan your autumn getaway to Polis Chrysochous, you'll need a comfortable and welcoming place to stay. Look no further than Polis 1907, a historic building located in the heart of the village. This charming boutique accommodation allows guests to step back in time while enjoying modern comforts. Polis 1907 offers beautifully appointed rooms, a cozy atmosphere, and friendly staff who can provide insider tips for exploring the town and its surroundings.