4 must-visit attractions in Crete for nature lovers
Crete, an island shrouded in culture and natural beauty and filled with a rich history at every instance. If you're a nature lover, you couldn't have asked for a more suitable place than this island full of wonders. We've rounded up the island's top attractions that will make your visit that much more worth it.
Mount Ida
Legend has it that this was the birthplace of Zeus himself. The mountain is known to the locals as Psiloritis, and its highest point lies 2,456m above sea level. It is not recommended for beginners, as the hike to the top is demanding and takes around a day to complete. Once you reach the top, don't forget to ring the bells at the ruins of Timios Stavros church.
Psychro Cave
Situated on the eastern side of Crete in Lasithi, this is said to be the other legendary birthplace of Zeus. Less demanding than the previous wonder, the entrance to the cave requires you to take a small hike. Once inside, you enter another world. Leading down the staircase is the wide-open space with the amazing stalagmites and stalactites. At the end of your exploration session, be sure to pay a visit to the breathtaking Lasithi Plateau, where you can admire the view in the multitude of local cafes while you sip on a refreshing beverage.
Minoan Palace of Phaistos
If you're not up for fighting the crowds at Knossos Palace, especially during the high tourist season, this site is a great alternative that still offers a great insight into the local history. Located in the south of Heraklion near Matala Beach, it's believed that King Minos's brother, Rhadamanthus, built the palace surrounding himself by leisure. It's the famous site from which the Phaistos Disc was excavated, remaining undeciphered to this day.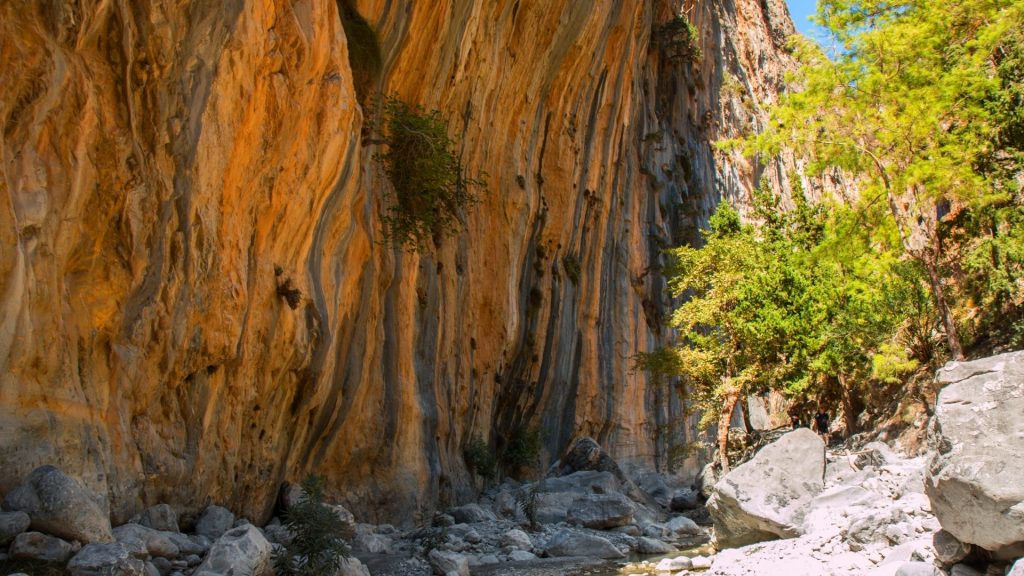 Samaria Gorge
When it comes to gorges, Samaria Gorge is the largest of its kind in Europe. Starting from the mountain village of Omalos, it carves its way through the mountains and fields eventually reaching the seaside village of Agia Roumeli. The route takes approximately 6 hours, all downhill and the reward is a refreshing swim in the Mediterranean ocean once you reach the end of your hike.
Are you looking for a special place to stay during your visit to Crete? Asterion Suites & Spa is located in an idyllic beachfront location in Chania. A chic hotel inspired by the myth of Asterion and by Crete's natural beauty.